Catania, Sicily 25 – 30 June 2023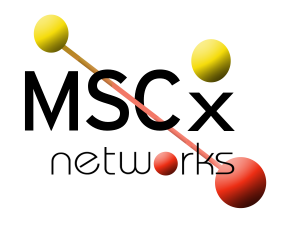 In the last decade, network theory has been revealed to be a perfect instrument to model the structure of complex systems and the dynamical process they are involved into. The wide variety of applications to social sciences, technological networks, biology, transportation and economic, to cite just only some of them, showed that network theory is suitable to provide new insights into many problems.
Given the success of the Sixth Edition in 2019 of the Mediterranean School of Complex Networks, we call for applications to the Eighth Edition in 2023.
The official language of the School is ENGLISH
The School will award two prizes: to one attendant, for the best flash talk and to one lecturer, for the best lecture.
Local organizing committee: CONSORZIO COMETA
When: JUN 25 – JUN 30, 2023
Where: CATANIA -SICILY, ITALY
Registration:
IN-PERSON SUMMER SCHOOL
Lessons
Projects
Flash talks
AS LOW AS€650
IN-PERSON SUMMER SCHOOL + SOCIAL EVENTS
Lessons
Social dinner
Projects
Tour by boat
Flash talks
AS LOW AS€750
ONLINE SUMMER SCHOOL
Lessons
Projects (TBC)
Flash talks
AS LOW AS€150