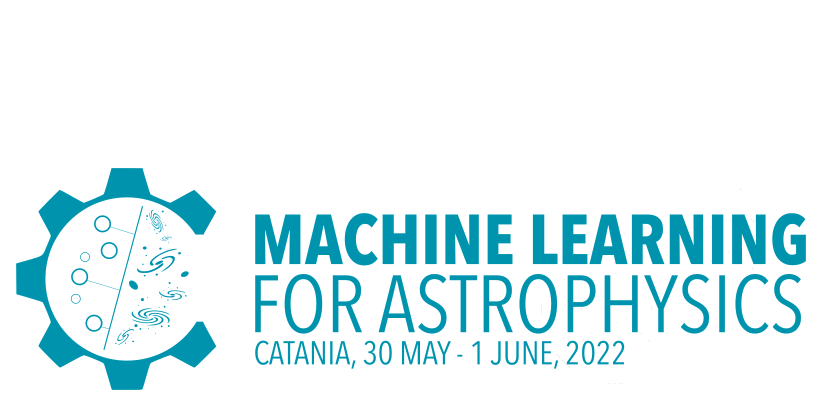 Bring together researchers actively involved in the fields of machine learning applications to astrophysics use cases is the aim of the International Conference on Machine Learning for Astrophysics – ML4Astro.
In the view of the forthcoming Big Data era for the astronomy community, the conference focuses on challenges coming from the application of ML/DL methods to open problems in astrophysics: novel AI techniques will be presented and joint discussions on their use with observational data will be fostered. A special session on the Square Kilometre Array and its precursors/pathfinders is foreseen.
Participants are invited to submit an abstract for an Oral Presentation or a Poster Presentation on the topics of interest for the conference. Conference Proceedings in Springer book series ASSP are foreseen both for Oral and Poster accepted contributions.
Local organizing committee: CONSORZIO COMETA
When: MAY 30 – JUN 1, 2022
Where: CATANIA, ITALY
Registration:
Early registration
(by 15 April 2022)
Late Registration
(by 15 May 2022)
In Person participation
150 EUR
200 EUR
Students (in person)
80 EUR
130 EUR
Virtual participation
50 EUR
50 EUR
Invoicing and payment will be done in EURO. All registration fees include the proceeding costs. The in person registration includes also the social dinner and the coffee breaks.
Important Dates
10 January 2022 – Registration and Abstract submission open
15 March 2022 – Abstract submission close
20 March 2022 – NEW!! extended abstract submission deadline
From 1 April 2022 – Abstract acceptance notice
15 April 2022 – Preliminary Conference program
15 April 2022 – Early Registration fee payment close
15 May 2022 – Late Registration fee payment close
30 May – 1 June 2022 Conference dates
15 June 2022 – Proceeding submission open
15 July 2022 – Proceeding submission close
Program in progress…